Donations are still welcome. Please send them to the office labeled "Spring Tea" with your child's name and grade so we can record your parent hours. For every $10 = 1 parent hour credit.
We can't do this alone without your help, we are asking for volunteers for setup, kitchen and cleanup help. Please sign up here:
Any questions and/or to RSVP, you can reach out to Tricia Gregory at
415-336-1191
.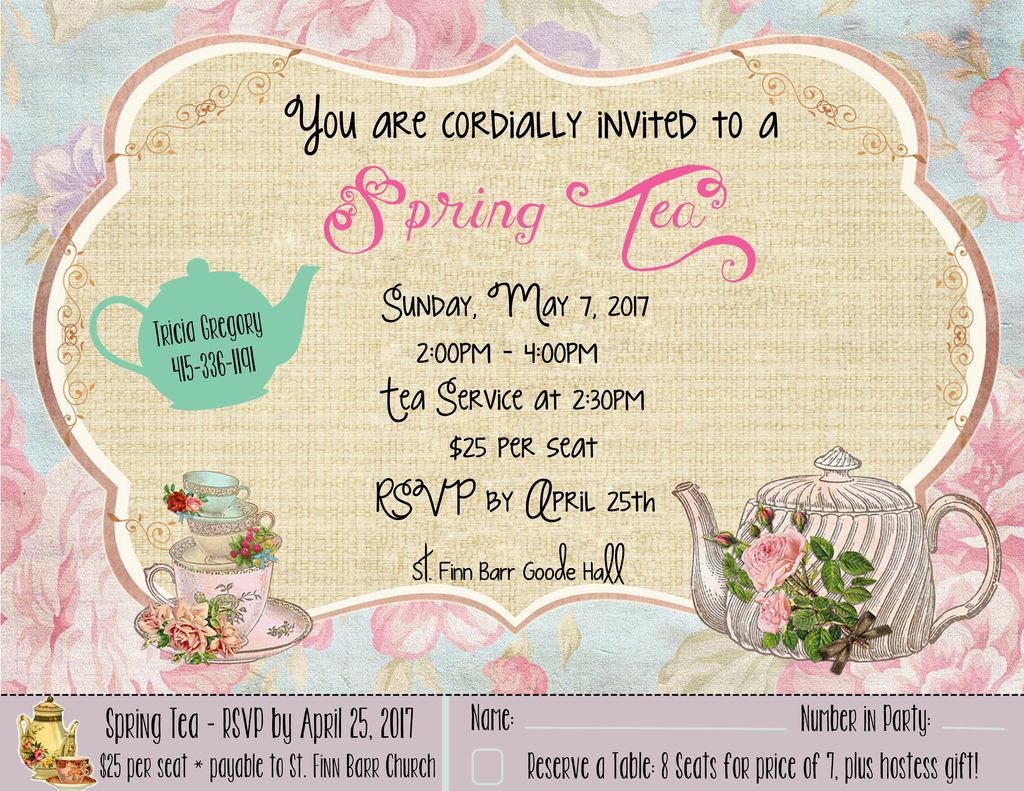 Attached Files