*In addition to all of these prizes the Top Seller of Tickets will receive a $400 Apple Gift Card!*
A booklet of 20 tickets will be sent home with your eldest child on April 18th. Each family must sell $100 worth of raffle tickets (each ticket is worth $5). Money must be submitted by Friday, May 20, 2016 to be eligible for the drawing. Tickets and money should be returned in the envelope provided. Additional tickets available upon request.*
Parents who still need to fulfill parent hours may donate cash or a check that will be used as prizes for the weekly drawings and top seller for the raffle.
We need the following:
Cash or Check (Maximum $100 for 10 hours)
All Cash donated will be used to purchase Gift Cards for Weekly Prizes.
All donations will receive parent hours - 10 hours maximum.
*PLEASE SEE ATTACHED FLYER FOR DETAILS!
Please contact the Tuition Raffle Coordinator (Chrisoula Novo) if you have any questions:
novosf@aol.com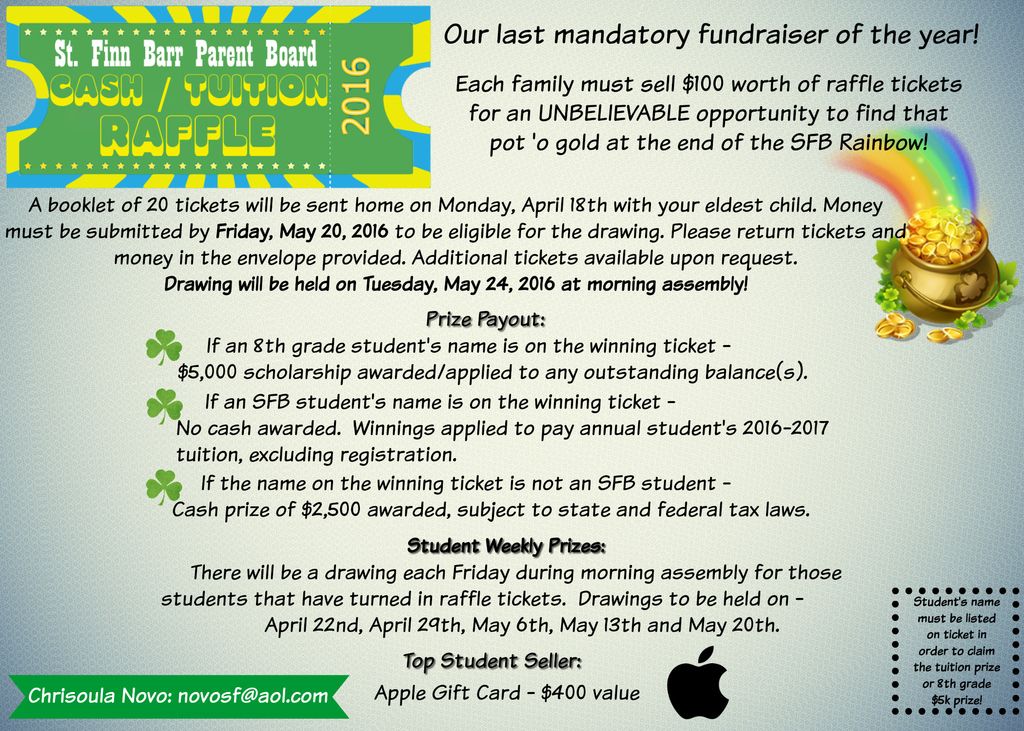 Attached Files